Conference Programme
The Conference's Agenda can also be found here.
Conference Rooms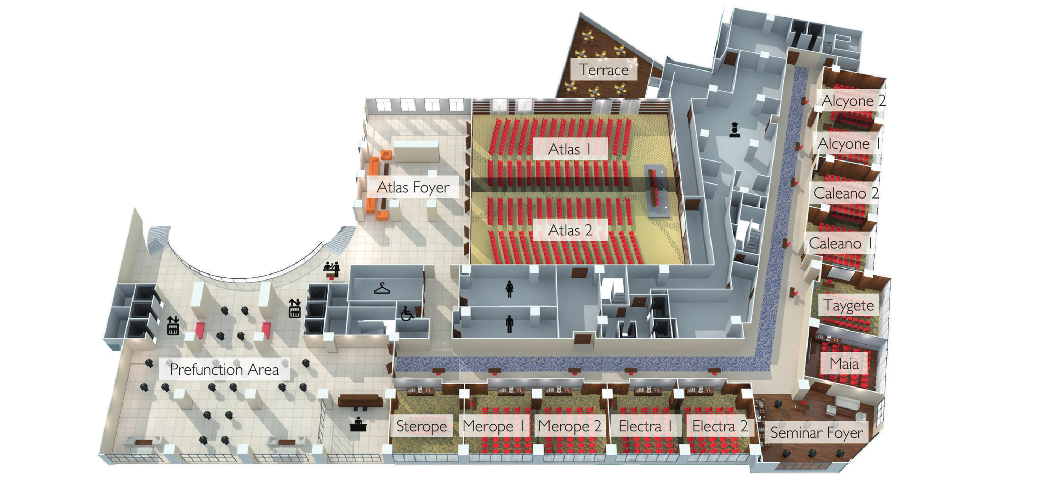 Prahova Valley Field Trip
- organized within ForestValue2 Project, WP 6, Task 6.4
Posada Carpathian Cinegetics Museum
  Posada Cinegetics Museum of the Carpathians represents a cultural and educational act for knowledge and protection of fauna in the country.
  Peleș Castle was built on the initiative of King Charles the Ist, to serve as his summer residence, invested with political, cultural and symbolic functions.
  The castle can be considered the most important historical building in Romania, being unique and, by its historical and artistic value, one of the most important monuments of this kind in Europe in the second half of the XIXth century.
  Bucegi Natural Park is a sanctuary for the preservation of traditional cultural landscapes, where sustainable human activities are part of nature. With an impressive biodiversity of fauna and flora, including endemic and rare species, this protected area has been a subject of study for local and international biologists since the XIXth century.
Bucharest Guided City Tour
"Dimitrie Gusti" National Village Museum
  On the shores of Herăstrău Lake, right in the middle of Romania's capital, visitors from all over the world have the joy of encountering a real "village", with monuments and artifacts from the XVIIth century to the early XXth century. Representative buildings from important ethnographic areas have been given a second life at the National Village Museum "Dimitrie Gusti".
  The Romanian Peasant Museum is part of the European family of Museums of Popular Art and Traditions and holds the richest collection of peasant objects in Romania. Almost 90.000 pieces of patrimony are as many witnesses helping to understand the peasant world.
  Bucharest's largest and most-loved park, it covers an area of about 272 acres (110 hectares), which consists of grassy lawns, a lake and woodland. Visit cultural attractions including an aquarium and ethnographical museum. Enjoy boat rides, spot sculptures, or simply relax in tree-shaded gardens.